Applicants can apply online by filling up the Application Form and make payment using Credit/Debit Card (Visa/Master Card/Citibank Card) or Internet banking option using secure internet payment gateway. Applicants applying online should attach their scanned color photograph along with scanned copies of certificates.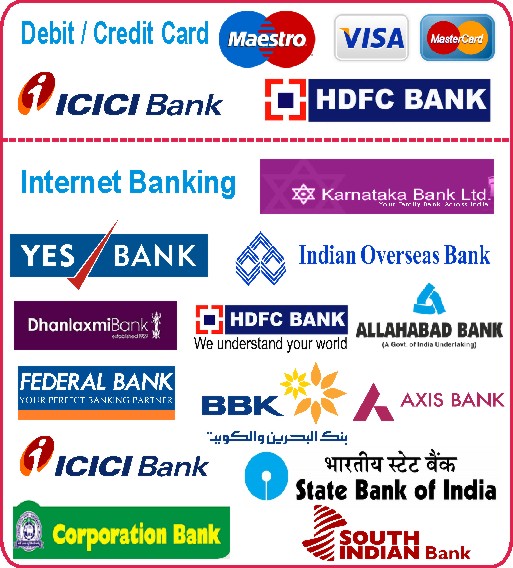 Icfai launched a secure and authenticated internet payment gateway in 2002 to facilitate online payments. https://www.secure.icfai.org is a Verisign Certified Secure Site with 128-bit SSL Encryption technology. It uses Secure Sockets Layer (SSL) technology to provide high security for online transactions. Not all browsers support this feature.

The complete payment process is secured through respective banks SSL Encryption technology for transmission of messages from Customer PC to the Internet Payment Gateway. This encryption makes interception impossible.

This payment gateway allows all VISA/MasterCard/Maestro cards issued by any bank including ICICI Bank/HDFC Bank. And Internet enabled banking facility of ICICI Bank, AXIS Bank, SBI Bank, YES Bank, Karnataka Bank, Corporation Bank, Oriental Bank of Commerce, South Indian Bank, Federal Bank, Indian Overseas Bank, Allahabad Bank, Bank of Bahrain & Kuwait and Dhanlaxmi Bank.